(Posted October 31st, 2018)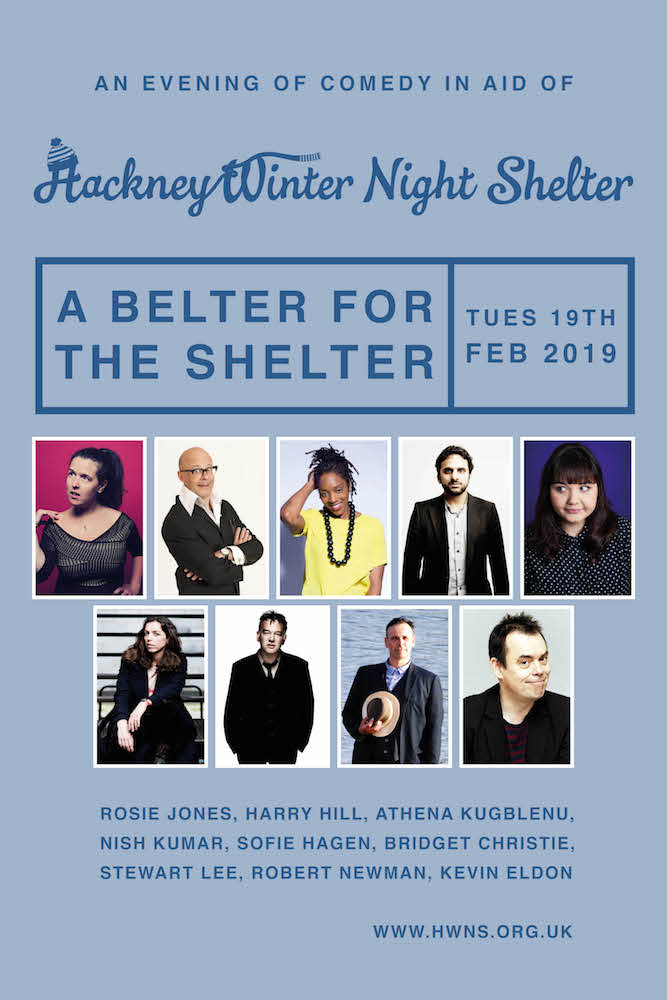 DEAR STEWART LEE MAILING LIST

Tickets for next year's Hackney Empire BELTER FOR THE SHELTER benefit for Hackney Winter Shelter go live at 11am on THURSDAY 1st NOV.
The show is on TUESDAY 19TH FEB 2019 and the bill so far is;

BRIDGET CHRISTIE
KEVIN ELDON
SOFIE HAGEN
HARRY HILL
ROSIE JONES
ATHENA KUGBLENU
NISH KUMAR
STEWART LEE
ROBERT NEWMAN
Going into it's 5th year with an incredible line up at the Hackney Empire to help raise money for the Shelter's vital work with local homeless people.
All money raised on the evening goes towards keeping people off the streets of Hackney, providing them with a hot meal and warm bed throughout winter.
Here is the tickets link.
FROM THE METRO-LIB-ELITE DESK OF Stewart Lee – Nov 2018 <<< Previous Article
Next Article >>> FROM THE METRO-LIB-ELITE DESK OF Stewart Lee December 2018