For the public good: Sir Lynton Crosby in Downing Street. Photograph: Steve Back/Rex
The New Year knighting of David Cameron's election strategist Lynton Crosby was the most obscene misuse of Conservative power since George Osborne, unable to locate his satchel, used a friend's chained gimp as a human pencil sharpener.
If the opposition were not in such disarray, and the press not so cowed, giving an honour to the dog-whistle waving, dead cat blowing, evil mastermind Crosby could have brought down the government, and seen Cameron airbrushed from the collective memory, a Bullingdon Trotsky carved from marzipan.
Examining the New Year honours list I began to wonder, almost in spite of myself, why I had not been mentioned, again
Crosby's iniquitous ennobling has discredited the honours system for ever, and it is henceforth utterly without worth. Presenting Barbara Windsor with a DBE is now as offensive as if David Cameron had personally handed her a lacquered fragment of Ronnie Kray's palaeofaeces.
On a related note, last weekend it was my son's turn to bring home the school vole, and as I went to Fresh & Wild to purchase its lemon couscous, I realised a similar system could save the reputation of honours. Everyone in the country should be allowed to have one, but only for a weekend.
There could be problems. At my daughter's old school, when children took home the class fluke worm, they also brought with them a scrapbook, in which they were required to document the worm's weekend, before handing it on to next week's wormkeeper.
Perusing the book was an object lesson in social inequality. Some weekends the lucky intestinal parasite disported itself in a chairlift, accompanying wealthy hosts on skiing trips. Other weekends were spent entirely on the sofas of social housing flats, the asexual opportunist pictured eating pizza, inhaling helium gas, and playing Grand Theft Auto.
I refused to be drawn into this web of contrasts on our fluke worm weekend, and so we photographed the tiny parasite outside a betting shop, coiled provocatively around a packet of Silk Cut and a can of Special Brew, in order to thwart nosy parents.
Nonetheless, I feel this system would work well for OBEs, giving everyone in the country the opportunity of posing delightedly with the medal in a semicircle of delighted relatives. One must take care, though, not to lose the award. During the brief period of our recent vole guardianship the rodent bolted into a French horn before our son's music lesson, and suffocated.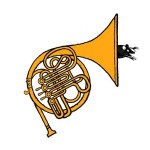 Forced to purchase hastily a similar-looking vole online, at replaceyourdeadclassvole.com, we returned it only after having given it a thorough Martin Guerre-style schooling in the exact details of its supposed former life, should it ever be grilled by my son's suspicious headmistress about its changed shoe size.
While there are, undoubtedly, deserving winners in the New Year honours list, all of them, coincidentally, people I personally admire or am related to, it didn't take the garlanding of Lynton Crosby to cast doubts over the system. Jacqueline Gold, the sex-toy magnate behind such products as the Ann Summers Anal Training Kit, got a CBE, so even George Osborne's humble pencils must surely be in line for something.
Examining the New Year honours list in closer detail I began to wonder, almost in spite of myself, why I had not been mentioned, again. Damon Albarn from the Blur was there. His calculating application of culturally lowbrow vaudevillian techniques to essentially middlebrow art forms, flattering the pretentions of middle-class reviewers while remaining on nodding terms with a broad-brushed populism, mirrors my own. Why he and not me?
And while James Nesbitt is a great actor, in terms of critical acclaim and awards I am probably considered, rightly or wrongly, a more significant artist than he is. Nesbitt's charity work is admirable, but it is also visible, whereas the many charity stand-up benefits I help organise operate below the radar, the bills I tirelessly assemble being so strong as to sell out usually without much advertising.
I'm so good at what I do that those in power do not notice. My modesty is a handicap. It's a problem I've had, I think, all my life. I hide my light under a bushel, and then I camouflage the bushel, and hire a reputation management company to remove all traces of the bushel from websites and social media.
Even Gary Barlow has an OBE and I am definitely a nicer person and a better artist than him. And, more importantly, unlike the tax-avoiding Barlow, I pay all my tax, and when I was investigated by HM Revenue they actually gave me a rebate for overpaying! It seems very wrong to me that this Barlow character has an OBE and I don't. There doesn't seem to be any definable logic in a system that rewards the arrogant and the guilty and yet punishes and insults the meek and virtuous.
I pay my tax. I organise charity benefits. I am a patron of at least three worthwhile arts organisations and four useful pressure groups. I have a Bafta and an Olivier award. I give frequent talks on the creative process at schools and universities and refuse all payment, no matter how much they press me. I leave out little trays of water to give the rare newts in my garden somewhere to spawn. I recycle, even food waste. I am environmentally ashamed to own a Volkswagen and will get rid of it as soon as possible. I am kind. I tolerate people who are different from me. And I have never done a comedy character on national television based on anyone with learning difficulties. And yet once more I am passed over. What is going on?
I would love to use my OBE to draw attention to all sorts of problems in the world, not least of all the continuing neglect of deserving OBE winners, and yet I am repeatedly, and apparently deliberately, denied that chance. And you know what, because of the years of calculated insults, if David Cameron offered me an honour now, I'd tell him where he could stick it. You can keep your bloody OBE!
Stewart Lee is appearing, for free, in a benefit for the homeless, A Belter for the Shelter 3, at the Hackney Empire, London, on 6 February, with Daniel Kitson, Earl Okin, Lewis Schaffer, Francesca Martinez, Sofie Hagen and James Acaster; and in a fundraiser for South London Cares, Hilarity for Charity, at the Leicester Square theatre, London, on 3 March with Eleanor Tiernan, Earl Okin, Ginger and Black, John Kearns and Shappi Khorsandi. He personally booked the bills for both of these by email and text message, which took some time, and he expects no thanks.