It's very tempting NOT to review Stewart Lee's Comedy Vehicle (BBC2, Thursday), because the tirelessly self-analytical comedian does such a good job of doing that himself. He also told us in the first show of his fourth series: "No one is equipped to review me."
Maybe he's right, but let's give it a go, anyway.
Despite being a comedy craftsman who is quite possibly at the top of his game, Lee attracts the most vicious criticism and abuse from his detractors. I don't know whether it says more about him or his haters, but he seems to be brilliant at winding people up.
It doesn't seem to be a case of people saying "I can take him or leave him" – more "Five minutes of Stewart Lee makes me want to kill myself. Completely unfunny, dated, painful S**T", as one of many non-admirers once said, according to the very entertaining online critiques section of the comedian's website.
And in this week's show, Lee recalled how a Daily Telegraph reviewer gave him no stars: "Normally they give you one for turning up".
The reviewer apparently thought Lee had contempt for the public – a "toxic scorn".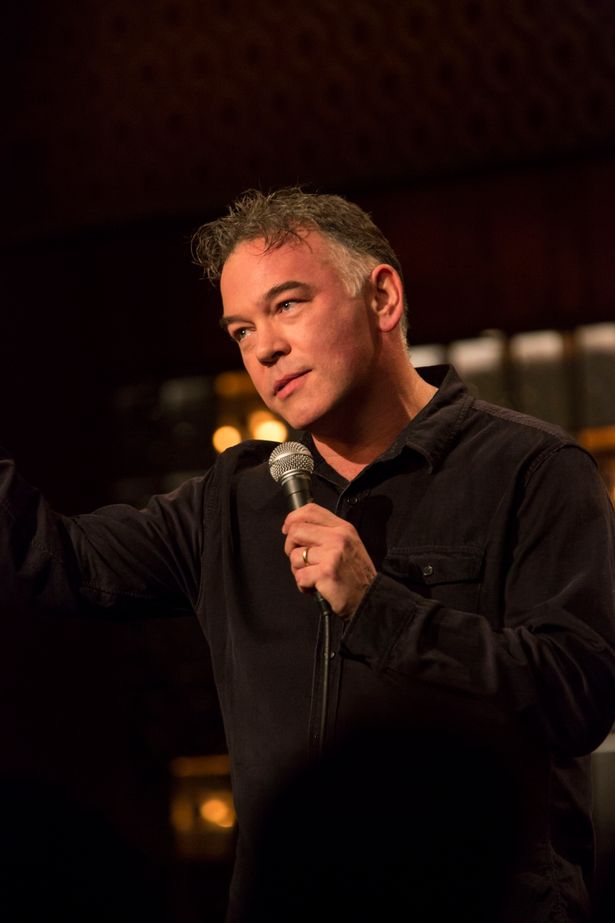 Although I don't think you can beat a bit of toxic scorn now and again, I reckon Lee has enormous respect for his audiences – based on the amount of time he takes to hone his shows (I've seen many works in progress at the Edinburgh Fringe).
But Lee seems to revel in the abuse and bad reviews – and he's far less happy, or at least his on stage persona is, about receiving bouquets from certain people: "James Corden is always going on in interviews about how brilliant he thinks I am – and the feeling is NOT reciprocated."
Anyway, how could anyone not like a comedian who says things like "I want you to laugh in spite of me, not because of me" and uses terms like "Brechtian alienation"? Honestly, you detractors need to lighten up – it's the way he tells 'em!
Like one of his favourite bands, The Fall, Lee loves the three Rs – repetition, repetition, repetition – and this show's wonderfully long-winded and repetitive routine was about Graham Norton winning a Bafta Lee had also been up for ("I don't care, I don't care" he kept saying, over and over again, before pointing out the reasons why he did, really, care).
This was funny – very funny – but not as funny as the line of the night, about how Lee allegedly used to go "orienteering with (extreme metal band) Napalm Death"… "That's not a new BBC4 programme – it was second wave anarcho punk orienteering; we had maps, but all the boundaries were crossed out."