Now being funny is a serious business. If you can make a name on panel game shows and then fill out stadia with your well rehearsed schtick you can make money hand over fist. In the last ten years, people like Michael Macintyre have followed the well worn path of monetary success by following this route, and by all accounts the double M himself is now worth 10 million or more. To achieve such an impact in no time at all from no fanbase and with little more than observational comedy aimed at twenty and thirty somethings is clearly an achievement.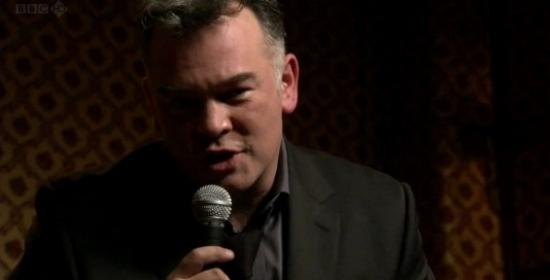 Other comics have to take what little acclaim and marketing opportunities come their way. Stewart Lee has been working as a comic for 25 years. Some brief dalliances with fame have brought him name recognition and a comfortable middle class existence with his middle class children and his aspirations for them to be advocates of social change. For all of the millions of a Russell Howard or a Macintyre or a Lee Mack, Lee has just about convinced the Beeb to fund three series of stand-up showing in graveyard slots to his middle class audience.
Series three begins with this overt comparison with Lee telling a joke worthy of Lee Mack before deconstructing it and Mack's view of him("A cultural bully from the Oxbridge Mafia who wants to appear morally superior but couldn't cut the mustard on a panel game"). As the opening episode unravels, we get into the subject of what is funny and implicitly whether repetition or iteration adds to humour or not. As his fellow talking head, Chris Morris, tells him it's almost like he is convincing the audience that they are not having a good time and making them laugh whilst he does so.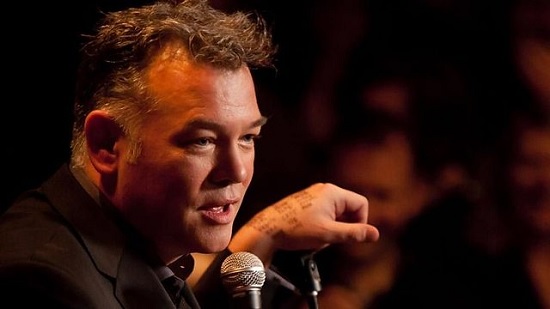 The second show in the season takes us into a common Lee area, prejudice, as he follows the logic of UKIP pronouncements on immigration to their logical conclusion. The final sequence involves Kevin Eldon attempting to evolve from fish to mammal only to be stopped by the UKIP time machine keeping Britain British and inevitably ensuring none us existed anyway. This second show is pure brilliance as Lee weaves his seemingly random improvisations to a point where such a sketch is the only possible ending to the show. Genius.
That he enjoys the nuisance others find him, especially successful money train comedians, and that he enjoys Morris' acerbic provocations within the show, sums Lee up. An artful, imaginative irritant, hugely self aware of compromise and exploitation and his own place preaching to the converted. The craft and direction of each show belies the limited setting of the stand-up stage and Lee transcends comedy to be both meaningful and hugely funny. Whilst Mack peddles his updated wink wink gags and Macintyre's suburban stylings are popular, they are clearly eating their hearts out whilst Lee turns their activity into performance art.
It's great to have him back and here's one element of the license fee that is a great investment. Lee never was the 41st best, but his current work suggest he's in a league of his own.
You can catch Stewart Lee's Comedy Vehicle on iPlayer.
And you can see his own collection of others slagging him off at his website here.