'Flags'
POSTED Friday, July 8th, 2016.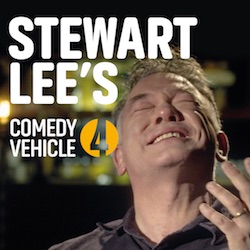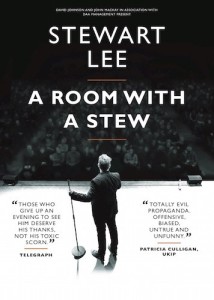 IN EARLY 2015 I had a long routine about a cat named after UKIP politicians, but I had to drop it over the Summer of 2015, and re-write it to be about Jeremy Corbyn.
So utterly had UKIP dropped from public consciousness that no-one was even interested enough in them to laugh at them.
Of course, now they are a major force again, so here are 2 versions live of the routine from the spring of 2015.
Recorded live at the Oxford Playhouse as part of the 'A Room With A Stew' tour on the 29th & 30th March 2015.
Recorded & Mixed by James Hingley.
---
in:
Series 4
,
Stewart Lee's Comedy Vehicle
Brendon Burns' Dumb White Guy Podcast – 24th April 2016 <<< Previous Clip | Next Clip >>> The QuietUs Podcast