Capri-Batterie and Stewart Lee
(Posted January 12th, 2018)
This bandcamp page went live last night, 11/1/18.
Capri-Batterie and Stewart Lee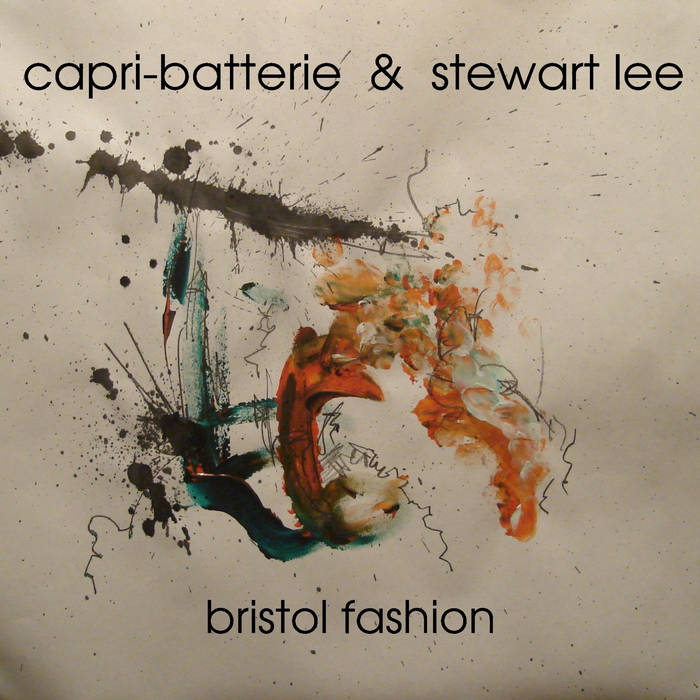 Caprie-Batterie with Stewart Lee – Bristol Fashion
https://capri-batterie.bandcamp.com/album/bristol-fashion
At the invitation of the Exeter based free jazz trio Capri-Batterie, Stewart Lee spent an hour in a Bristol studio last October improvising words to their spontaneous sounds.
These are the unfiltered results, collected as the Bristol Fashion album.
Recorded by Kris Burton (with Tom) at DBS studios, Bristol, October 2017.
Stewart Lee : voice
Kordian Tetkov : drums
Tim Sayer : Trumpet and Electronics
Matthew Lord : Bass and Saxophone
FROM THE METRO-LIB-ELITE DESK OF Stewart Lee Jan 18 <<< Previous Article
Next Article >>>